Deadline: 13-2-2012
Within the programme for international courses and training programmes, CIUF grants 150 scholarships for participation into the courses and 70 for participation into the training programmes.
Deadline: November 18, 2011
EarthCorps brings together emerging environmental leaders from around the world to participate in an environmental service program. EarthCorps programs focus on physical hands-on field service.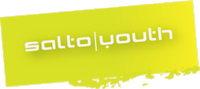 Deadline: 24 October 2011
The title of the meeting originated from the name attributed to the Mediterranean Sea by the Islamic World; Our Middle Sea and the by Romans; Mare Nostrum. The title itself reflects a blend of culture, ideas and traditions, which depicts the ideal scenario of the overall purpose of "Our White Sea III".
Deadline: 1 December 2011
The Norwegian government provides students from developing countries in the South and countries in the Western Balkans, Eastern Europe and in Central Asia with financial support to study for a degree in Norway under the Quota Scheme.