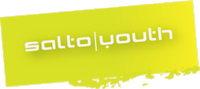 Deadline: 24 October 2011
The title of the meeting originated from the name attributed to the Mediterranean Sea by the Islamic World; Our Middle Sea and the by Romans; Mare Nostrum. The title itself reflects a blend of culture, ideas and traditions, which depicts the ideal scenario of the overall purpose of "Our White Sea III".
Call for Participation. Participants will review cross cultural aspects of peace education, human security, living in multicultural societies, knowledge production and use, peace and conflict resolution, sustainability, ethics of science and technology; as they develop action plans.
Inspirators are development practitioners with considerable hands on experiences from developing or newly industrialised countries. Inspirators are typically placed with one of our local partner organizations for a shorter period of time to provide capacity building input for concrete activities
| | |
| --- | --- |
| Social and environmental entrepreneurs who can demonstrate innovation, leadership and sustainability have the chance to win expert assistance and support for their sustainable development initiatives in the2011 SEED Awards. | |
| | |
| --- | --- |
| The title of the meeting originated from the name attributed to the Mediterranean Sea by the Islamic World; Our Middle Sea and the by Romans; Mare Nostrum. The title itself reflects a blend of culture, ideas and traditions, which depicts the ideal scenario of the overall purpose of "Our White Sea III". | |
| | |
| --- | --- |
| The course aims to strengthen the capacity of trainers, training organisers and educators working in or for the broadcast sector to assess training needs and design, develop and deliver effective and efficient training solutions. | |
| | |
| --- | --- |
| The programme will focus on networking and exchange through a programme of opportunities for next generation cultural leaders. By developing leadership competencies and networks, the programme will enable further international and intercultural engagement between individuals and organisations in the UK and other regions of the world. | |
<< Start < Prev 1 2

3

4 5 Next > End >>


Page 3 of 5