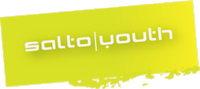 Deadline: 24 October 2011
The title of the meeting originated from the name attributed to the Mediterranean Sea by the Islamic World; Our Middle Sea and the by Romans; Mare Nostrum. The title itself reflects a blend of culture, ideas and traditions, which depicts the ideal scenario of the overall purpose of "Our White Sea III".

Networking between organizations should be encouraged in order to proffer young people with opportunities to actively participate; thus stimulating
initiative, innovation and entrepreneurship. Therefore, the event shall generate an environment to facilitate NGO empowerment and sustain an extensive network of "partnership" relationships which support NGO capacity building in the Euro-Med region.
Venue and Date:
6-10 December 2011 / Adrasan, Antalya, Turkey
Aims and objectives:
1. Better understanding of the several models of intervention of Youth NGOs and Associations about the topic;
2. Sharing of good practices amongst NGO to stimulate empowerment and opportunities of participation;
3. Facilitating the networking process among participants with an aim of promoting new projects.
Target group:

Representatives from experienced youth NGO's/Organisations that can contribute through the sharing of good practice. The invite shall also be extended to participants from emerging NGOs.
The selected participants will be invited to send a short paper about their vision on empowerment through NGOs prior to the meeting.
To apply : click here
For more information: click here