Only For Palestinians
Deadline: January 23, 2012
MEPI Student Leaders Institute is a fully-funded five-week intensive leadership training program in the U.S. for undergraduate students. The program will take place June 26 - August 7, 2012.
Deadline: January 22, 2012
NESA UGRAD provides a substantive exchange experience at a U.S. college or university for students from the Middle East, North Africa and South Asia. Participants engage in one year of undergraduate, non-degree studies at a diverse network of accredited two- and four-year institutions
Deadline: 15 march 2012
This activity is designed to encourage partnership building and new projects among promoters from Programme Countries and Meda Countries in the framework of the "Youth in Action" programme and "Euromed Youth IV".
Deadline: December 31, 2011
The Reuters Journalism Trainee Program, operating out of London, New York and Singapore, seeks candidates with the drive to become first-rate journalists and the skill to connect news events with the dynamics of the international financial markets.
تعلن وحدة الشباب الأورومتوسطيعن عقد لقاء تدريبي مكثف بعنوانالشباب الفلسطيني وبرنامج الشباب الأورومتوسطي
وذلك على مدار ثلاثة أيام ونصف من يوم الاثنين 12/12/2001 وحتى يوم الخميس 15/12/2011 في رام الله
ماذا بعد الربيع؟
هو عنوان المؤتمر السنوي العاشر لمؤسّسة الفكر العربي (فكر) الذي سيعقد في الخامس والسادس والسابع من ديسمبر المقبل في دبي، متطرّقاً إلى صميم الحدث، معبّرًا عن هواجس صنّاع الربيع العربي، والراصدين له، والمتفائلين به، وكذلك بالطبع المتوجّسين من تبعاته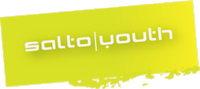 Deadline: 24 October 2011
The title of the meeting originated from the name attributed to the Mediterranean Sea by the Islamic World; Our Middle Sea and the by Romans; Mare Nostrum. The title itself reflects a blend of culture, ideas and traditions, which depicts the ideal scenario of the overall purpose of "Our White Sea III".
<< Start < Prev 1 2 3

4

5 6 7 8 9 Next > End >>


Page 4 of 9